About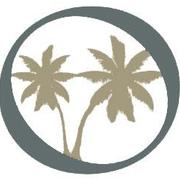 Background of Daniel F. Osberger
Dan is a native of South Bend, Indiana who holds a degree in Accounting from the University of Notre Dame, and an MBA from Indiana University with a Finance concentration. He is a CPA licensed in Indiana and also holds securities licenses.
Previously the Vice President of Finance for several large organizations, including Saint Mary's College, Dan's experience of nearly 15 years in higher education has involved annual operating budgets of over $50 million. He currently is teaching Personal Finance as an Adjunct Professor at Saint Mary's College.
He also has a range of experience in investment management, employee benefits and income tax planning and preparation. Dan has been responsible for endowment portfolios of nearly $100 million. He has extensive experience in both life and health insurance from his work at BCBS of Indiana, now Anthem Insurance of Indianapolis.
As an Auditor for a Big Eight firm for five years after college, Dan's client engagements included both small firms, as well as SEC Registrants.
Dan's community involvement includes serving the South Bend Century Board of Managers as Treasurer, until July, 2009, and also on several school and church boards.